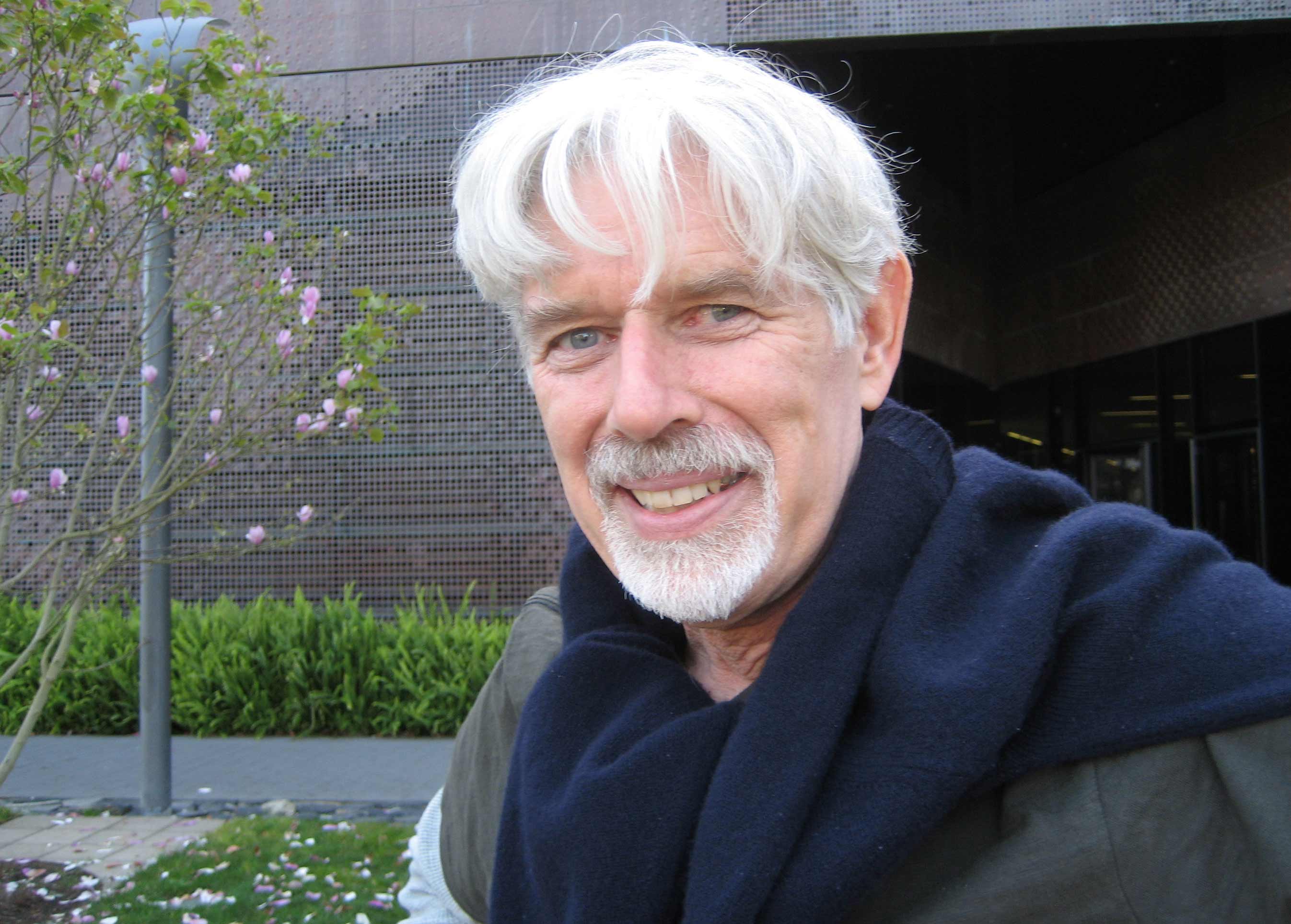 • I have been making abstract sculpture since the late sixties in LA, first in my parents' garage, then in a real studio space. I moved to San Francisco in 1988, and by 1990, I began my twenty years at Hunters Point Shipyard. At the time, the Hunters Point artist colony was one of the largest in the nation (over 200 studios). It was there that I learned how be an artist. By 2010, it was increasingly difficult to work at the shipyard (it was an EPA Superfund site with widespread chemical and radioactive contamination), and I moved to a much bigger, better studio in Windsor in Sonoma County.
• I grew up in LA and went to school at UCLA (BA) and the University of Southern California (MS and PhD degrees).
• The earliest strong influences on my conception of sculpture were pieces by George Rickey, Calder, Noguchi, Lipchitz, Sorel Etrog, Henry Moore, David Smith, Miró, and Peter Voulkos, which I visited almost every day while an undergraduate at UCLA. This was a life-giving experience and the real beginning of my education in visual art. Spending a lot time (and not much money) at Brentano's bookstore in Beverly Hills, I became an expert (in my mind) on the above artists. I would jump at the chance to take friends on tours of the Franklin Murphy Sculpture Garden (at UCLA), which I would narrate.
• I still tend to incorporate, in some work, the highly technical, experimental, engineering-oriented approach that George Rickey used in his large mobile-stabiles. Mobile-stabiles represent a significant portion of my work. The Modernist, biomorphic shapes of Calder and Henry Moore left a lasting impression on my own conception of sculpture.
• Early on, I spent a lot of time talking about art and looking at art with the printmaker-painters, Jan Gelb and Boris Margo (both relatives by marriage). I visited their studios, made the rounds of LA galleries where Jan would pitch her work, walked around with Boris finding materials in trash cans. Because both were late-career artists with works in the collections of MOMA, the Whitney, and the Metropolitan, their influence on me was powerful. Jan's advice to me was to "get a good-paying, secure job, look at a lot of art, and make art" rather than pursue an MFA (which I was contemplating at the time).
• I am a polymath of sorts. I have had two professional careers as well as being a sculptor. In my first career, culminating in Assistant Professor of Medicine and director of the Immunohematology Research Lab at UCLA, I conducted research on human blood cells. In my second career, from which I recently retired as Senior Principal R&D Engineer, I designed devices implanted in patients to prevent rupture of the aorta (and death). I designed complex advanced-technology products which surgeons use in the operating room. It is important that my studio work was always ongoing, and supported by these careers. Since 2013, I have directed all my energies to studio practice.
• My sculpture has always been informed by my "other" career. Much of the microscopic imagery of cells and viruses has been transformed into sculptural elements. In the molecular world, there is a lot of space between molecules. This may be the basis for my insubstantial pieces, which include a lot of space. As an R&D engineer, I was encouraged to be inventive and create "out of the box", disruptive technologies. I have been awarded 22 US Patents; 16 more are pending. I have always been driven to make sculpture that is different from the work of others. I was a very hands-on engineer, who could deliver complex prototypes. I have applied my engineer's repertoire of fabrication, design, and CAD skills to my studio practice. Sometimes, my studio practice advanced my engineering. My machinist and 3D visualization skills from the studio helped me build much more effective medical device prototypes.
• There is no history of artistic endeavor in my immediate family. In fact, I cannot trace my interest in sculpture to any sort of awareness of visual art at home as a child. It was important, however, that mechanical skills in woodworking and auto mechanics were held in high esteem. While still a little boy, I had accumulated an impressive collection of tools--which I knew how to use. Skill with tools is still very important to me, and that importance is always born out in my sculpture.
• It is important to me to spend time in the fastness of the Sierra Nevada wilderness in California. I think the essential feature of the beauty that I enjoy in the mountains is the randomness of all the elements that fill the scene. I look at an alpine setting of grasses, stones, flowers, water, and snow, and I try to incorporate the rhythms, contrasts, and randomness of these elements in the composition of my pieces.